It's The Little Things that matter by paul mavrakos jr released today!
I recently produced this record by Paul Mavrakos. We collabarated on the songs and I was able to play drums/percussion/mix/master this project for him! Check out the finished product on his bandcamp!
I released a new video on my youtube channel
Aviations just released our first new video in three years! Keep on the look out for more new stuff from us!
'dem 👟👞👟👢👡👠 • • • #drumming #drummer #vf15 #groove #pocketdrummer #metaldrumming #deathmetal #sessiondrummer #doublebassdrumming #blastbeats #covervideos #berklee #berkleecollegeofmusic #vicfirth #meinl #walbergandauge #dw #pearl #cympad #drumlife #drumlove #musicislife #drumsickig #musicislove #drumsoutlet #myperfectpair #bostonmusic #youtubedrummer #youtubedrums #covervideos @vicfirth @vratim @meinlcymbals @walbergandaugedrums @lowboybeaters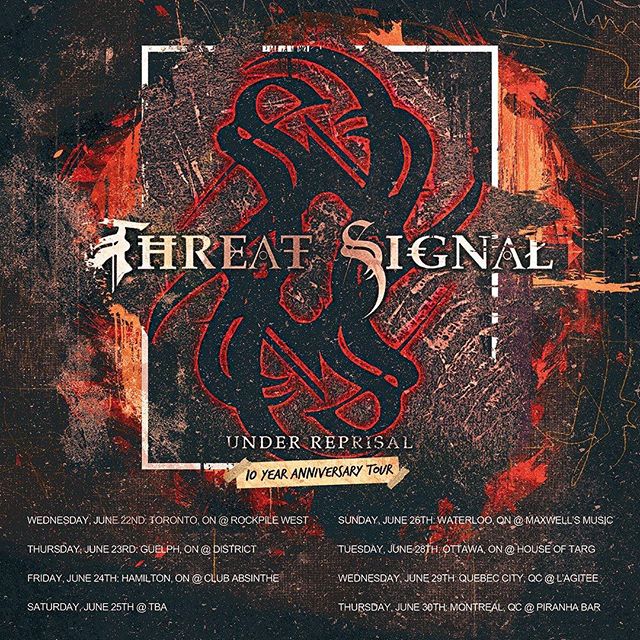 I'm stoked to announce that I will be hitting the Canadian road in a few weeks to play drums for @threat_signal!!! I'm super pumped on this opportunity and I've been having a great time learning all the songs, I'll be posting a bunch more videos before I leave! • • • #drumming #drummer #vf15 #groove #pocketdrummer #metaldrumming #deathmetal #sessiondrummer #doublebassdrumming #blastbeats #covervideos #berklee #berkleecollegeofmusic #vicfirth #meinl #walbergandauge #dw #pearl #cympad #drumlife #drumlove #musicislife #drumsickig #musicislove #drumsoutlet #myperfectpair #bostonmusic #youtubedrummer #youtubedrums #covervideos @vicfirth @vratim @meinlcymbals @walbergandaugedrums @lowboybeaters
I posted up a cover of Mad At Myself by @issuesofficial a few days ago! Check it out on the #YouTube • • • #drumming #drummer #vf15 #groove #pocketdrummer #metaldrumming #deathmetal #sessiondrummer #doublebassdrumming #blastbeats #covervideos #berklee #berkleecollegeofmusic #vicfirth #meinl #walbergandauge #dw #pearl #cympad #drumlife #drumlove #musicislife #drumsickig #musicislove #drumsoutlet #myperfectpair #bostonmusic #youtubedrummer #youtubedrums #covervideos @vicfirth @vratim @meinlcymbals @walbergandaugedrums @lowboybeaters
I just received a pair of ECM-87s from @gauge_usa and they sound sick!!! • • • #drumming #drummer #vf15 #groove #pocketdrummer #metaldrumming #deathmetal #sessiondrummer #doublebassdrumming #blastbeats #covervideos #berklee #berkleecollegeofmusic #vicfirth #meinl #walbergandauge #dw #pearl #cympad #drumlife #drumlove #musicislife #drumsickig #musicislove #drumsoutlet #myperfectpair #bostonmusic #youtubedrummer #youtubedrums #covervideos @vicfirth @vratim @meinlcymbals @walbergandaugedrums @lowboybeaters
I'm playing drums for a @tuftsuniversity party tonight. • • • #drumming #drummer #vf15 #groove #pocketdrummer #metaldrumming #deathmetal #sessiondrummer #doublebassdrumming #blastbeats #covervideos #berklee #berkleecollegeofmusic #vicfirth #meinl #walbergandauge #dw #pearl #cympad #drumlife #drumlove #musicislife #drumsickig #musicislove #drumsoutlet #myperfectpair #bostonmusic #youtubedrummer #youtubedrums #covervideos @vicfirth @vratim @meinlcymbals @walbergandaugedrums @lowboybeaters
When you try and get that cool foot cam like..... • • • #drumming #drummer #vf15 #groove #pocketdrummer #metaldrumming #deathmetal #sessiondrummer #doublebassdrumming #blastbeats #covervideos #berklee #berkleecollegeofmusic #vicfirth #meinl #walbergandauge #dw #pearl #cympad #drumlife #drumlove #musicislife #drumsickig #musicislove #drumsoutlet #myperfectpair #bostonmusic #youtubedrummer #youtubedrums #covervideos @vicfirth @vratim @meinlcymbals @walbergandaugedrums @lowboybeaters